Club Updates
Few updates for all members, all spawning restrictions have now been lifted which means you can now fish in the edge and use floaters and zig methods again. Tom has sent a message out on Clubmate. If you don't pick up your email or messages from clubmate please keep an eye on them. Its the clubs most effective way of communicating with all members. 
Rigs Checks
Recently, while the Turf was closed for spawning, myself and Spence cleared the over hangs on the Turf island, some of the rigs we found were not good and could be classed as death rigs. At the last committee meeting this issue was raised. We have instructed all over bailiffs to carry out rigs checks on every patrol. This is not to catch members out, it is to help educate members to fish more safely, and making sure that fish welfare is paramount. We also dragged the rake along with the boat on Kingswood lake, I'm not joking when I say we moved a couple of pegs and was picking up rigs. Please check the condition of your line every cast the lake bed at Kingswood is littered with swan muscles that damage the line and cause crack offs. One other thing to note was the amount of lead clips that still have leads on please don't jam the tail rubber on! This can be as bad as a death rig with multiple swivels etc. I know its frustrating when the lead comes off on the cast we have all had it happen. If you don't want to drop the lead then use a helicopter set up or a running rig if you don't want to change your set up from a lead clip try miss shaping the swivel slightly so it comes out the clip easily and pretty much acts as a running set up this may also convert you more takes because the fish can't use the weight of the lead to shake the hook. Nobody wants to catch a fish with mouth damage or even worse find a tethered dead fish. If you unsure on rigs either ask a bailiff, a other member or take to the internet there is plenty of content on YouTube that will help you and help us protect our fish stocks. 
   Nev's Angling Times Article
 One of our committee members Nev Bailey- match secretary has also been in this months angling times, talking about how he is slowly becoming a carp angler using bigger baits and bigger hooks. In all seriousness this is something to be considered when targeting the bream in Calf Heath and Kingswood. This was a great article to read Nev and we are proud as a committee to have him representing the club.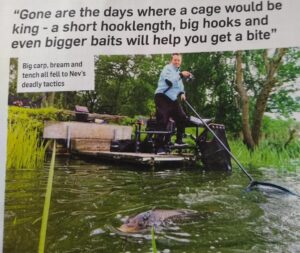 Catch Report 
 All the lakes have been producing fish. Not just carp been caught but lots of bream. Matthew Badger managing over forty-two bream in one day fishing in peg 3 on Kingswood lake. Also Leacroft producing some rather larger Bream. Alun Fidler managing a bream to the 8.4, which is a good weight for a bream. Stockies getting caught on Kingswood and showing good weight gains. Mike Osborne also catching stockies on Washery. Chad Tongue also managing one of the big commons out of the Turf 25.04. Darren Fellows also managing a 29lb 8oz mirror from Kingswood as well as a handful of other carp. Mark Edmonds also managing a total of four fish from Calf Heath. All pools are showing good form.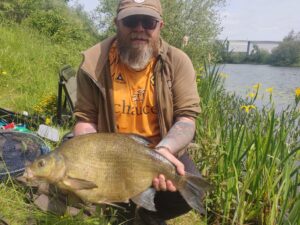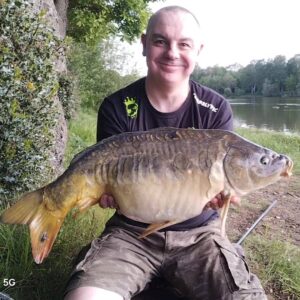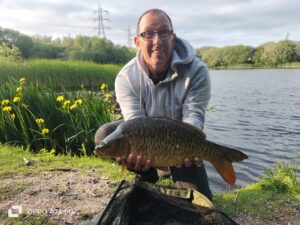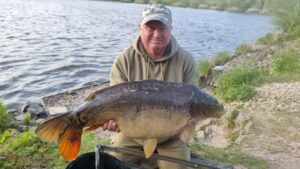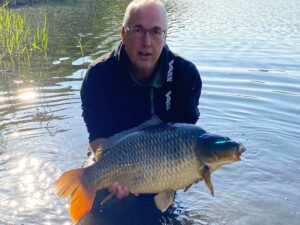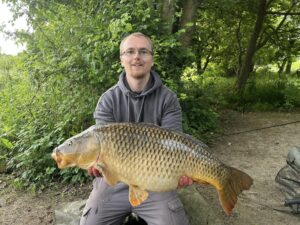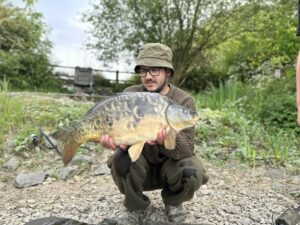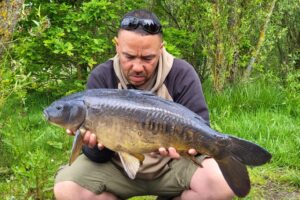 Now the committee at BPAS love nothing more than seeing a family or even father and son fishing together! Young angler Kacper Wiekowski managing a Personal best at 17 pound from Kingswood. His Dad obviously wanted to get in the lime light with his new personal best this cracking 23 pound common also from Kingswood.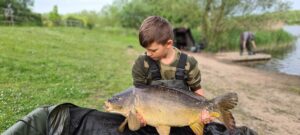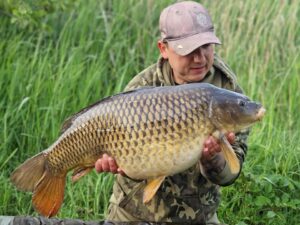 Keep those catch reports coming in. I have got some more to reports to go in but saving them for the next article.  Enjoy your angling around the lakes.
Many Thanks
BPAS Committee